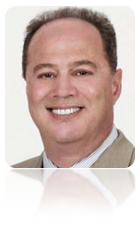 Shereef Moawad – President & CEO
When it comes to combining the cutting-edge marketing techniques of today's technology with high-level car sales expertise, few have been as successful as Shereef Moawad, owner of RV Chat.com and ChatLead.com.
After serving America in the U.S. Marine Corps, Shereef took a few business and computer courses at St. Petersburg College, then decided to get the rest of his education where it counted—in the business world. After a successful stint at Ford (13 years) and Nissan (3 years), where he won high honors for his sales management abilities, Shereef ran his own car broker and dealer consulting business, where he assisted auto businesses in creating and optimizing their initial online sales systems.
Because of his experience and expertise, he was offered the general sales manager position at a Mercedes-Benz-Infiniti dealership, where he created their business development center and also tripled their sales numbers. From there, he went to work as general sales manager at Ferman BMW/Mini, where he also spurred astonishing sales growth with his innovative technology initiatives.
In 2009, Shereef again went out on his own to work full time on RV Chat.com, the side business he had founded with his wife three years earlier and had grown so fast that it required 100 percent of his attention. RV Chat.com is designed to help dealers sell more RVs by converting more website visitors into quality leads.
Using the most up-to-date live chat software and a proven proactive chat process, RV Chat.com's car dealer clients have seen online sales improve markedly with Shereef's service.
Shereef has two children: Jessica and Max. He and his wife, Patricia, who continue to innovate in the field of internet and automotive process building, attend Calvary Baptist Church in Clearwater, Florida. They enjoy boating, spending family time together and, of course cars. Shereef is also a member of the Automotive Dealers Network, Automotive Industry Professionals, the Automotive Website Marketing Group, Dealer Elite, Digital Car Dealers, the Interactive and Digital Media Group, Internet Sales Pros, Christian Professionals Worldwide, and the Semper Fi Network for U.S. Marine Corps Veterans.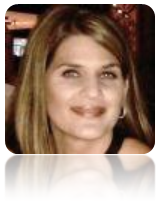 Patty Moawad – Executive Vice President
Patty started out in the car business in 1994, in the Fleet Department at a Ford dealership in Clearwater, Florida. Her position, Fleet Coordinator, was newly created. Her duties included assisting with Fleet Sales and F & I, full delivery of RVs, fleet-tail customer follow up & retention, cold calls, and back-end Fleet Accounting. Filling the gap wherever needed, she became knowledgeable in all areas of Fleet and really enjoyed her work, the hours, and providing excellent customer service.
The Fleet Department expanded to join two large dealer groups. Patty assisted with the expansion, incorporating Fleet Departments at every dealership within both groups. She spent months at a time performing Fleet duties at each dealership, eventually becoming the designated 'mobile' Fleet Coordinator for all [including: Lincoln-Mercury, Dodge, Chevrolet, Lexus, Cadillac, Honda, Audi, Acura, Jaguar, Mercedes-Benz, Hyundai, Kia, Pontiac-Buick-GMC, Nissan, Suzuki, Mitsubishi, and Toyota dealers; with a Ford dealership as her home-base]
In 2005, she and her husband had begun putting into fruition their plans to start a side-business, drawing from their experiences in the car business. Working full time, they spent their downtime strategizing and creating. After 12 years in Fleet, Patty resigned to begin working full time for their new business. RV Chat was up and running.
Patty managed the chat support process and trained additional operators as RV Chat grew, and still continues to manage the chat operator staff today. After chatting directly with thousands of visitors and managing the chat staff, she learned that it takes more than simple conversation to engage website visitors. She and her husband developed scripts to help establish rapport and generate leads. They worked together to implement set procedures and processes. Their processes & scripts are tried and proven, and are verifiable by their numerous dealers who've provided excellent feedback.
Patty enjoys working with her husband, Shereef. She is an avid book reader, but most of her leisure time is spent boating with her husband and spending quality time with family and friends. She is involved in various activities with her young nieces & nephew. She attends Calvary Baptist Church in Clearwater, FL.
Jeff Sterns – Vice President of Sales and Business Development
Jeff joined the RV Chat team after 28 years in automotive retail, serving in every front end sales and management positions in dealerships including Director of Operations.
Jeff was born, raised and educated in Detroit, Michigan. His school field trips took him to Ford's River Rouge Plant each year. He worked in his Father's dealership since age 8 and his Grandfather designed for Ford.
After completing his education, he began his career with a pre-owned auto dealer and learned all the nuances of the business. In 1986, Jeff joined a large Ford dealership as a salesperson and was later promoted to Business Manager.
He later accepted a sales position with America's largest Lincoln-Mercury dealership. After selling for three years, he spent six years as New Car Sales Manager and he broke sales records each year for Lincoln-Mercury.
In August 1997, Jeff joined Dimmitt Cadillac/Land Rover as General Sales Manager. Dimmitt subsequently became a dealership for Rolls-Royce, Bentley and Lotus and he was promoted again, this time to Director of Operations for Dimmitt Luxury Motorcars, now the fastest growing high-line automobile dealer in America.
Jeff left Dimmitt to pursue his own ambitions, but not before leaving the dealership with some impressive sales accomplishments: the nation's 4th largest in new Bentley and Lotus sales, the 2nd largest new Rolls-Royce dealer in the eastern United States and the largest authorized retailer of pre-owned Roll-Royce and Bentley automobiles.
Prior to joining RV Chat as Vice President of Sales and Business Development he was the Director of Sales for Ferman BMW.